Just like most people this year, I am unemployed and have devoured an unhealthy amount of visual content. A lot of that content has been documentaries. Because I don't feel nearly as unproductive during the day if I at least learn something new. So, I thought I'd compile a list of all the documentary films and docu-series that I have watched and absolutely loved this year. 
(Some of these are brand new. Others are several years old and I just got around to watching them. And others are ones that I return to time and time again.)
Documentaries: 
The Devil We Know
The Devil We Know was released in 2018, but it hadn't come up on my suggested viewing until recently. The documentary by Stephanie Soechtig and Jeremy Seifert dives deep into something that we are all familiar with: teflon. Now, I know that doesn't sound interesting, but I promise it is. And, it's one that'll make you furious with the American government and large corporations (if you're not mad at them enough already). 
Currently streaming on Netflix.




Bikram: Yogi, Guru, Predator
Bikram: Yogi, Guru, Predator is a documentary that came out last year, but this year has been the year for catching up. This one is about one man, Bikram Choudhury, and his rise and fall in his industry. Trigger warning for anybody that needs it: the documentary does cover the subject of harassment and sexual assault.
Currently streaming on Netflix.




Class Action Park 
Class Action Park is a documentary that I had been excited about since I first heard it was in the making. This film is about New Jersey's Action Park, an "amusement park", that quickly earned the title of Most Dangerous. This one is light hearted in the first half and gets heavy hearted in the second half. All in all, though, it is a very well put together film and a lot of fun to watch.
Currently streaming on HBO Max. 




Crazy, Not Insane
Honestly, HBO puts out some of my most favorite documentaries. Crazy, Not Insane is from Alex Gibney (one of my personal favorites) about psychiatrist Dorothy Otnow Lewis and her controversial take on serial killers and the death penalty. It's very informative and, if you're like me and love true crime documentaries, this one offers some fresh takes.
Currently streaming on HBO Max. 




American Murder: The Family Next Door 
American Murder: The Family Next Door premiered earlier this year and caused quite a stir, and rightfully so. The documentary tells the story of the 2018 Watts Family Murders, the story of a husband who killed his pregnant wife and two little girls. I remember when this story broke and it stunned the nation. This one may be tough to watch, especially if you aren't one who watches true crime documentaries a lot.
Currently streaming on Netflix.




Well Groomed
 On a more light hearted note, Well Groomed is a documentary about competitive dog grooming. Really. If you are a fan of the film Best in Show then definitely watch this film. Released in 2019 and just under 90 minutes long, this one will brighten up your day, for sure.
Currently streaming on HBO Max. 




At the Heart of Gold: Inside the USA Gymnastics Scandal 
 Another documentary that may be hard for some of you to watch, but is very well made is At the Heart of Gold: Inside the USA Gymnastics Scandal. This film by Erin Lee Carr (another one of my favorites), goes into detail about the gymnastics national team doctor Larry Nassar who had been abusing the young athletes for decades before being convicted in 2018. Just a warning: this one is particularly heart wrenching.
Currently streaming on HBO Max. 




The Bleeding Edge
 Again we have a documentary that was released a couple of years ago, but didn't come across my recommendations until recently. 2018's The Bleeding Edge is a film by Kirby Dick and it examines the $400 billion medical device industry which is, surprisingly, not as well regulated as we would like to think.
Currently streaming on Netflix.
Docu-series: 
Challenger: The Final Flight 
 You can probably gather from the title that this four part docu-series is about the Challenger, the space shuttle that had the first civilian on board and, very tragically, exploded upon take off, taking its entire crew with it. This is a series that will, once again, most likely infuriate you with US Government's organizations.
Currently streaming on Netflix. 




Trial by Media
 Trial by Media is a six part series on the impact that television and print media have had on trial verdicts. This one feels even more relevant now with the impact of social media.
Currently streaming on Netflix.




Jeffrey Epstein: Filthy Rich
 This one is exceptionally hard to watch, as we all know that Epstein was a despicable man. This four part series shows how one man used his money and connections to power to continue doing unspeakable things to young women.
Currently streaming on Netflix. 




Heaven's Gate: The Cult of Cults
 The newest docu-series on HBO Max, Heaven's Gate: The Cult of Cults takes a look at the rise of the Heaven's Gate cult in order to give us a better understanding of how one man, Marshall Applewhite, could influence these well educated people to partake in the largest mass suicide on US soil. I like this series in particular because there are interviews with former members of Heaven's Gate, which gives you more of an insight to the cult.
Currently streaming on HBO Max. 




I'll Be Gone in the Dark
 Another docu-series that I devoured in one night is I'll Be Gone in the Dark, a look into the (then unsolved) case of the Golden State Killer and true crime writer Michelle McNamara's obsessive journey to figure out who the killer was. This docu-series stood out from others as this one not only focused on the case itself, but also focused on McNamara's obsessive journey, a journey that, unfortunately, ended with her death before her book by the same name could be fully completed. Thankfully, her husband, comedian Patton Oswalt, crime writer Paul Haynes, and investigative journalist Billy Jensen worked together to finish the book that the series is based off of following McNamara's death. This one was a huge deal as her work in investigating this case, helped police to finally capture the Golden State Killer (a name McNamara coined), whether they'll fully admit it or not. Currently streaming on HBO Max. 




I Love You, Now Die: The Commonwealth Vs. Michelle Carter 
 I Love You, Now Die is filmmaker Erin Lee Carr's second appearance on this list. This documentary, split into two parts, tells the story of Michelle Carter, a woman who stood trial for sending aggressive texts to her boyfriend encouraging him to commit suicide, shortly before he was found dead in his truck. This is another case that I remember hearing about and was absolutely shocked. What was the legal precedent for this case? How does one determine if those text messages lead to the suicide or if the suicide would have happened, regardless? This documentary covers just that.
Currently streaming on HBO Max. 




McMillion$ 
 Talk about a fun, crazy docu-series. McMillion$ is a six part series about a scandal that you may not have even realized happened. Remember the Monopoly McDonald's game? Remember how an ex-cop rigged the game for a decade, stealing millions of dollars? No? Watch this docu-series. It's absolutely ludicrous.
Currently streaming on HBO Max. 
The ones I keep going back to: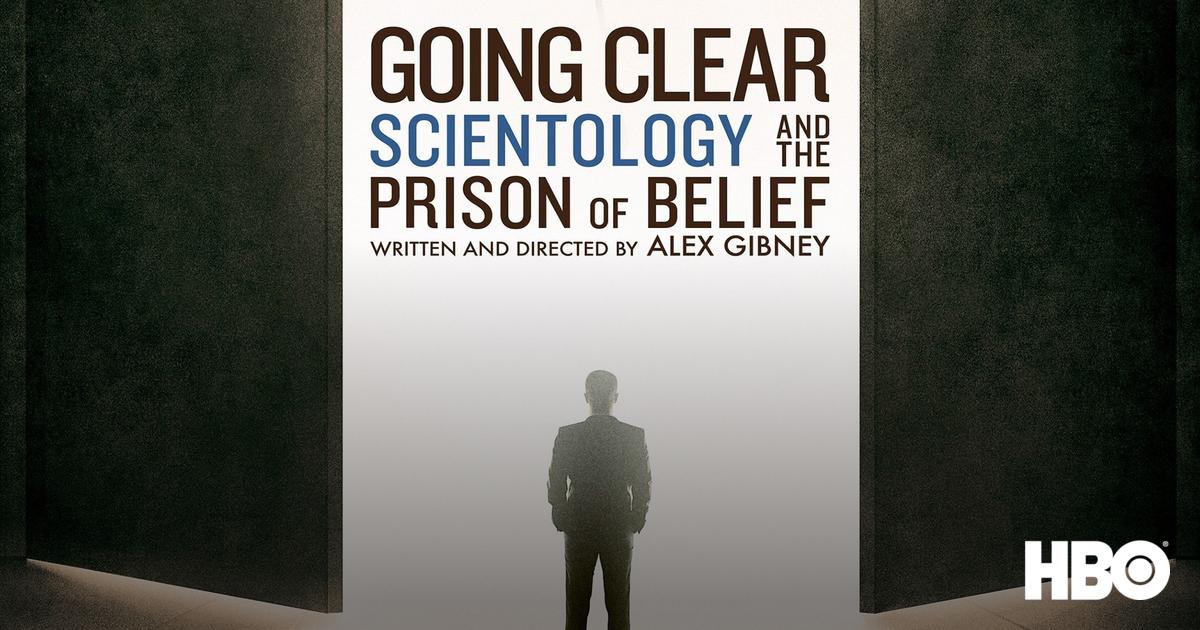 Going Clear: Scientology and the Prison of Belief 
 I have seen the 2015 documentary Going Clear at least 20 times, easily. From filmmaker Alex Gibney, Going Clear dives into the history of Scientology, while having ex-Scientologists discuss the religion/cult. This one absolutely fascinates me, mainly because Scientology definitely has its claws buried deep into Hollywood.
Currently streaming on HBO Max. 




Fyre: The Greatest Party That Never Happened & Fyre Fraud 
 Both Fyre Fest documentaries, one on Netflix and one on Hulu, are worth watching and rewatching. If you remember Fyre Fest in 2017, you'll remember that it was one of the greatest moments of schadenfreude in recent pop culture history. Each documentary puts emphasis on different things: the Netflix documentary, Fyre: The Greatest Party That Never Happened really helped to show the damage that this "festival" did to the towns people on the island of Norman's Cay, an island in the Bahamas. Fyre Fraud, the Hulu documentary, actually interviews "entrepreneur" Billy McFarland, which I think gives the documentary some fun insight into this man's thought process, or lack thereof. 




Mommy Dead and Dearest 
 In a third appearance by Erin Lee Carr on my list, 2017's Mommy Dead and Dearest dives deep into the life of Gypsy Rose Blanchard and the subsequent murder of her mother Dee Dee Blanchard, for which Gypsy Rose and her boyfriend, Nicholas Godejohn, were convicted of. Why is that different from any other true crime story, you ask? Why does the name Gypsy Rose Blanchard sound familiar, you wonder? Oh, because Dee Dee Blanchard had Munchausen's by Proxy and had her daughter (and others) convinced for most of Gypsy's life that she had multiple life threatening diseases, and that she was younger than she actually was. The whole story always leaves me dumbfounded no matter how many times I watch this documentary.
Currently streaming on HBO Max.




The Inventor: Out for Blood in Silicon Valley 
 Does the company name "Theranos" sound familiar? What about the name Elizabeth Holmes? The Inventor: Out for Blood in Silicon Valley is the story of Holmes and how she became the youngest self-made billionaire, all on a scam. This film is Alex Gibney's third appearance this list, and with good reason: the stories that Gibney tells are always fascinating. The story of The Inventor is another great case of schadenfreude. And, if you're anything like me during these tough times, sometimes you need a little bit of that schadenfreude to give you that much needed serotonin boost.
Currently streaming on HBO Max.